Covalence has adopted the Principles for Responsible Investment (PRI), an investor initiative in partnership with UNEP Finance Initiative and the UN Global Compact. Covalence EthicalQuote reputation index can help investors apply the PRI.

Covalence is an institutional partner of Sustainable Finance Geneva (SFG), an association of Geneva-based professionals promoting sustainable finance. Covalence's director Antoine Mach is a co-founder and he coordinates SFG's training activities.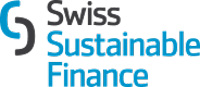 Covalence is a founding member of Swiss Sustainable Finance, an association fostering the integration of sustainability principles into all financial services and strengthening Switzerland as the leading center for sustainable finance.
Covalence is a member of the Chamber of Social and Solidarity Economy in Geneva APRÈS-GE, which federates more than 250 enterprises in the Geneva region around ethical, social and ecological principles since its creation in 2004.