15
09
2008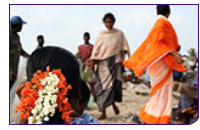 Sanofi-aventis selects humanitarian sponsorship actions on the basis of 6 main criteria:
Consistency: Prioritize thematic actions: health – solidarity – childhood in the field of prevention, education, training, hygiene, access to care, combating exclusion, disability, children's traumas…
Usefulness: Respond to the most basic needs that society handles inadequately today, especially for the most destitute populations.
Involvement: Go beyond a purely financial reflex and share human, professional and technical skills with civil society partners, and encourage employee commitment. " Image source: en.sanofi-aventis.com > Continue.
Publication: Covalence Press Release | Region: France | Company: Sanofi-aventis | Source: Covalence